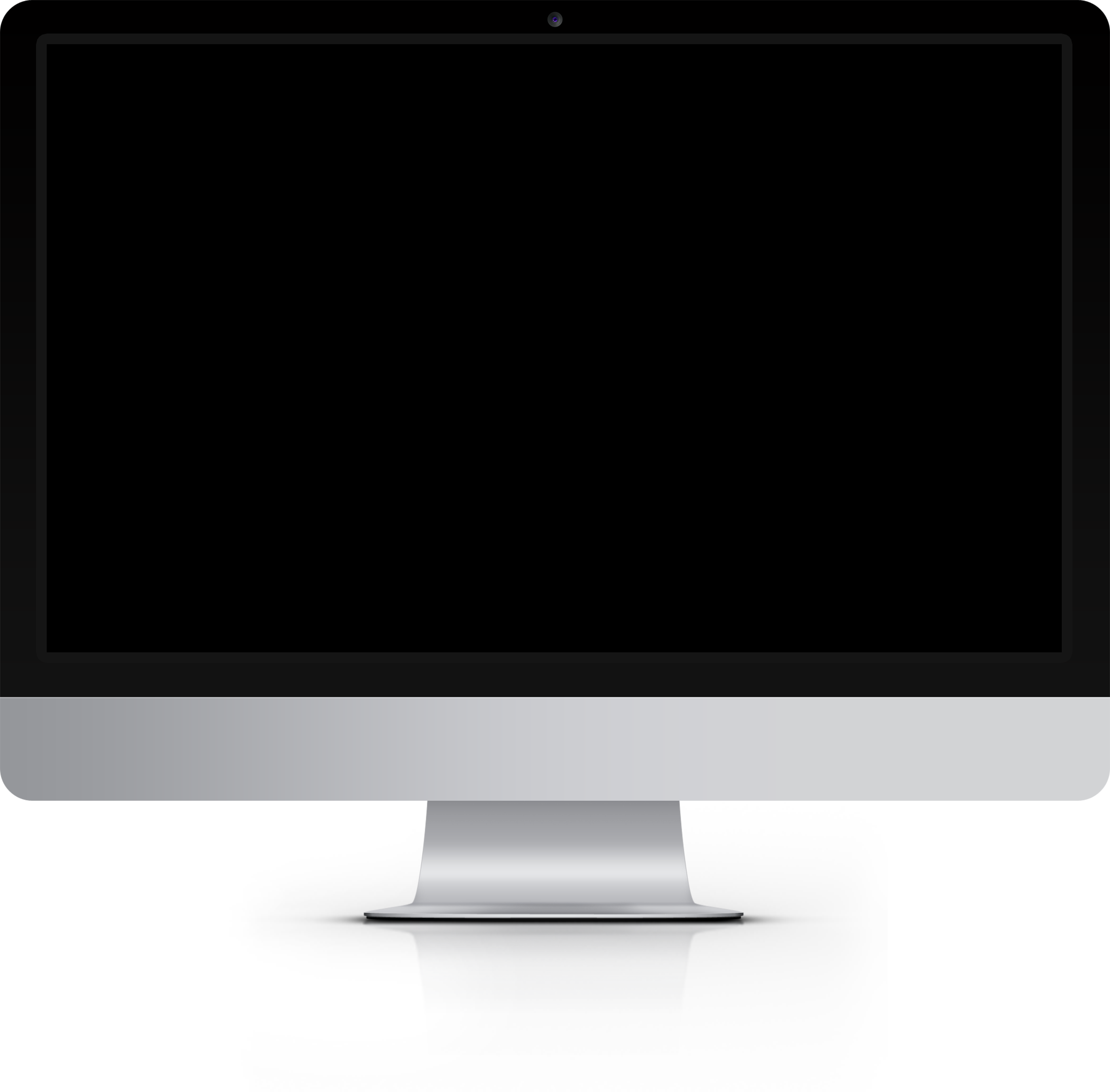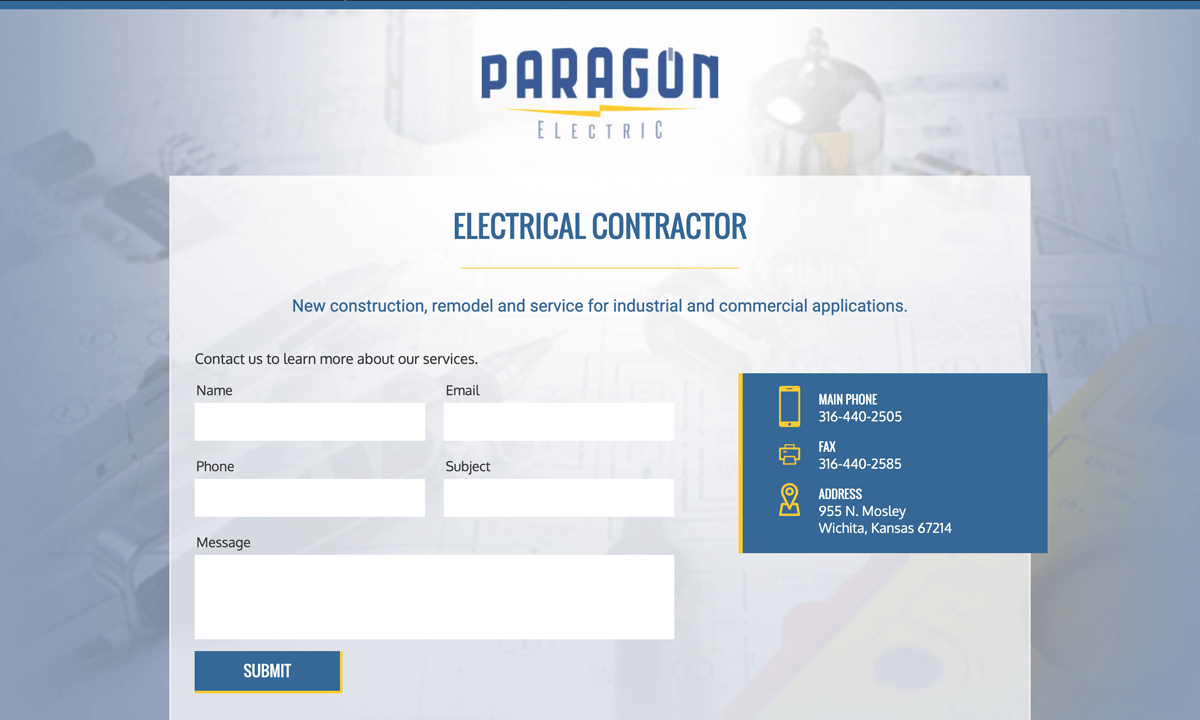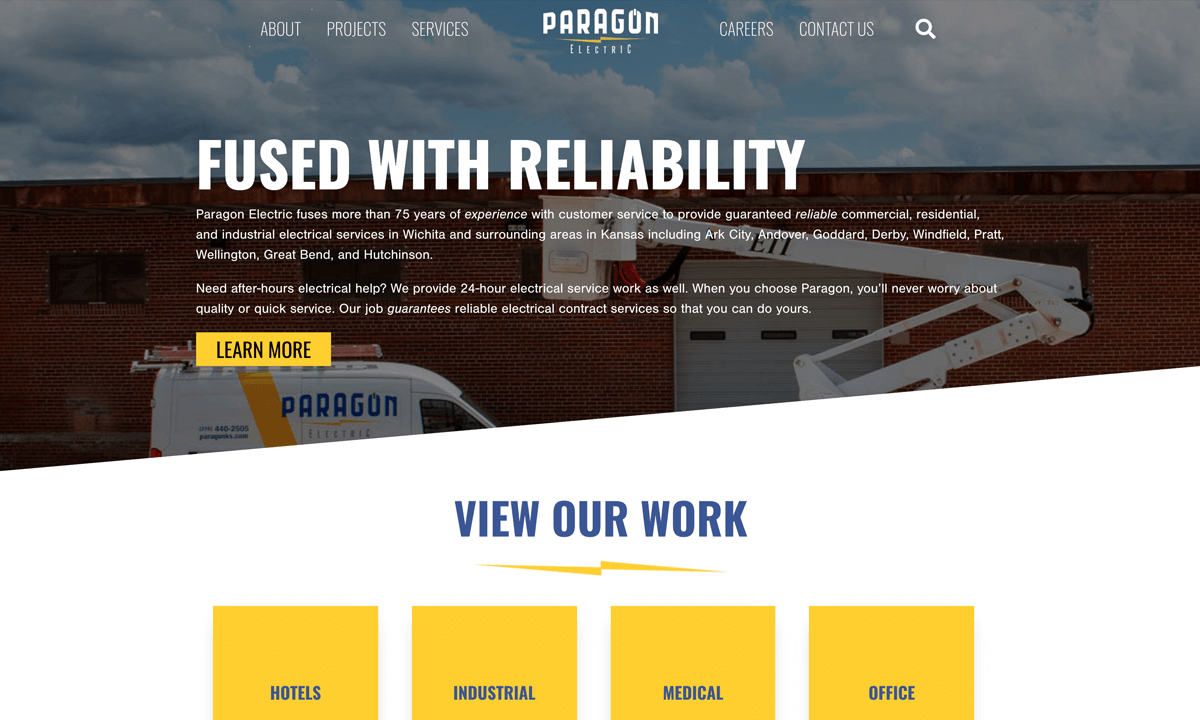 Who We Helped
Paragon Electric is a family operated Wichita electrical contractor providing commercial, residential, and industrial electrical services in Kansas and the Midwest. The company takes pride in experienced, reliable, safe, guaranteed, and timely electrical service.
What We Did
Paragon had a landing page with minimal content, no photos, and a lacking web presence against competitors. They needed a website their potential customers could reference to find information about their services, equipment, projects, and areas of service.
Our web developer went to work using colors from their logo to create a fun, vivid design and layout for the new WordPress website. Our writer interviewed Paragon and researched competition to develop new keyword-rich content. We also oversaw a photoshoot for all new photography to feature service trucks, equipment, and highlight the business's family roots.
How We Did It
The new Paragon Electric website features:
Easy to edit content management system (CMS), WordPress
Modern, eye-catching design
Fully responsive on all devices
Archive of all projects and services
Online job application
We're thankful to work with clients from all industries and had fun learning about, writing, and designing a custom website for this awesome, local electrical company. Thank you for letting us build your new website and online presence, Paragon Electric!