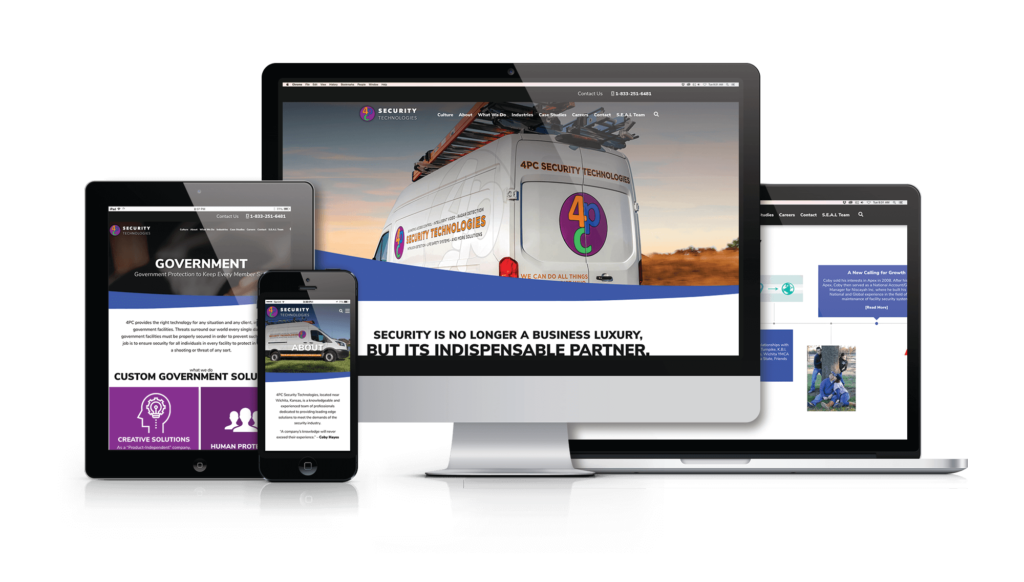 Who We Helped
Based in Andover, KS, 4PC is an internationally awarded security systems integration company dedicated the custom design, engineering, consultation, implementation, and systems management on all levels of integrated security infrastructures for a variety of industries. The family-based company has more than 50 years of experience and sets itself apart from others with custom cutting edge security solutions that are far from most "security in a can" options.
What We Did
4PC came to us in need of an entirely new website. They had a landing page with basic information, but needed a full website designed to showcase the company's integrated security solutions, the industries they serve, case studies, and to display the company's history and current culture. Being that our team builds custom websites and tailors all marketing or website needs to each business, we easily identified with their business model.
Our web developers went to work to create an engaging web design featuring vivid colors from the company's logo and integrated lots of movement as visitors scroll, hover, and click to easily find information. The new design also features a unique horizontal timeline highlighting the history and growth of 4PC on the website's "About" page.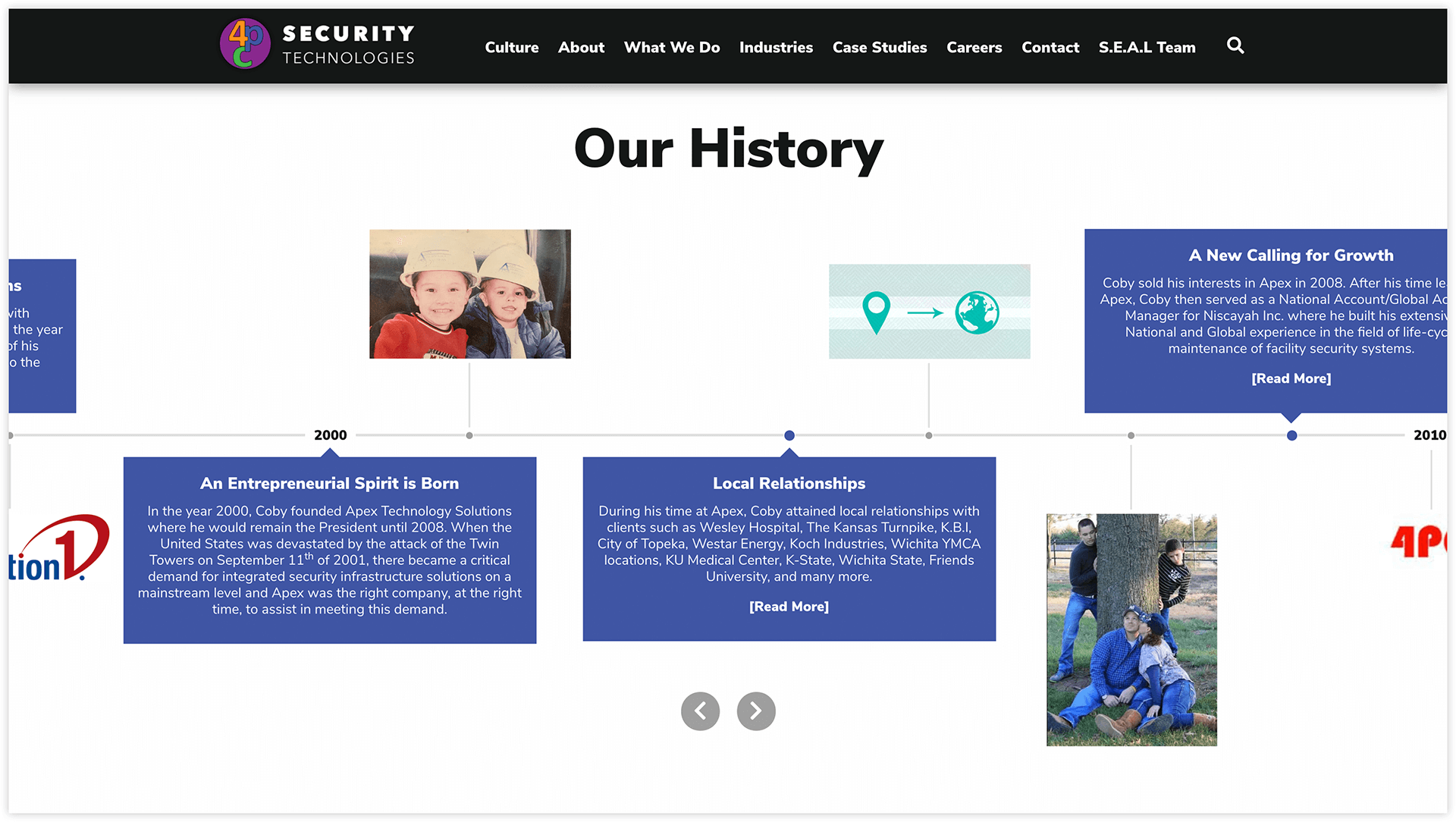 How We Did It
Easy to edit content management system (CMS), WordPress
Custom built WordPress theme
Vibrant, eye-catching design
Fully responsive on all devices
Unique, horizontal timeline featuring history & growth
Client Comments
"Our convention was a huge success! Without our website, it would not have glued it all together. Thank you all once again for a job well done! You nailed it!" – Coby Hayes, CEO at 4PC Security Technologies