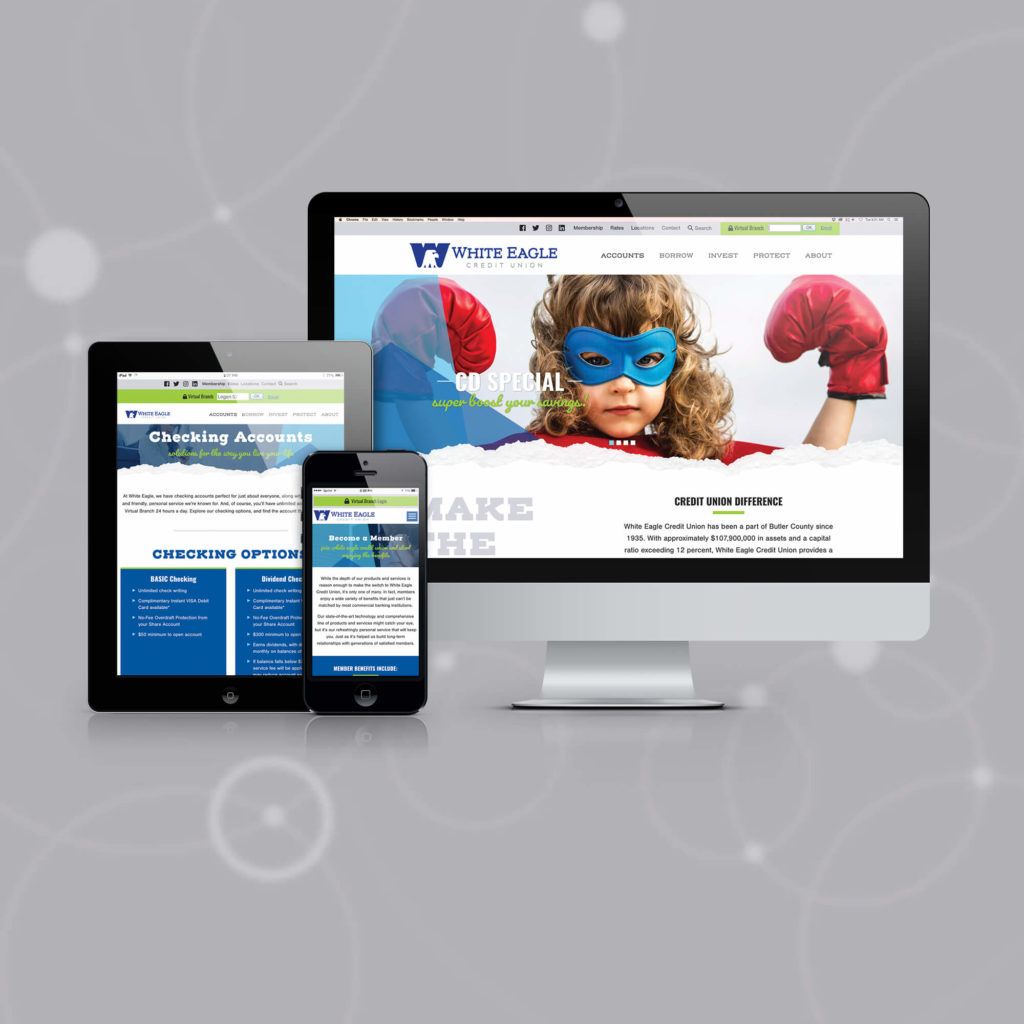 "Edgy" isn't often a word to describe a credit union…but our team proudly went against the stereotypical grain and accomplished just that. Lee Media Group rang in the beginning of March with the launch of a dynamic website redesign for White Eagle Credit Union!
Who We Helped
White Eagle Credit Union is member-owned and has been a part of Butler County since 1935. White Eagle Credit Union is a proudly local strong, sound financial center for deposits.
How We Helped
Our web developers were able to craft a perfect combination of finances and fun with this fresh redesign. We reorganized and restructured the site featuring a well organized, cleaner layout that is easier for both website visitors to find information and WECU staff to update.
What We Implemented
Easier to manage – all content is easily edited through the dashboard
Mobile friendly / responsive
Cleaner, more modern layout with an edgier design
Reorganized content featuring an easy to navigate menu
ADA compliant / includes collapsible accessibility menu to ensure the site is accessible for everyone
Client Comments
"WECU's new website has made my job much easier. It's so easy to add or update content quickly compared to our old CMS – I can change anything now! Our website analytics have gone up drastically and sessions are longer for site visitors now. Our staff has called this site 'vibrant' and 'user-friendly.' Your team was awesome and easy to work with. Thank you!" – Debi Devor, WECU Marketing Director