Your new WordPress site is setup and functioning just the way you want it, and you can easily update your photos and content yourself.  Do you really need someone to help you maintain and protect it?
Yes, yes, yes!  To keep your site running smoothly, it should regularly be updated to fix potential security problems and to stay current with new technology.
How WordPress updates keep your site secure
WordPress is one of the most popular content management systems on the market, and it goes through a lot of improvements not only to make it work better but also to keep it secure against hacking and malware. On average, the WordPress community releases about 10 versions per year – there have been 4 releases already in 2013. 
On top of that, your site is probably using at least a few plugins (the average site uses between 10-20) which release their own plugins periodically. Depending on how many plugins you have, there could be new updates every few days.
Can't those updates wait? My site is fine the way it is.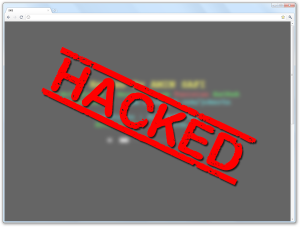 Because WordPress is so popular, hackers and other people who want to add malicious code to your website are constantly on the lookout for new ways they can get into your site. The authors of WordPress and other plugins are also on the lookout for the same thing, so as soon as they find a potential problem, they fix it.
Unfortunately, their hard work doesn't protect your site until the update has been applied. The longer you wait, the longer your site is vulnerable to new attacks that could otherwise be avoided.
Why can't I just run the updates myself?
You can, but updating WordPress isn't always as simple as just clicking the "Update" button.
Anytime code is changed or updated, there is the possibility that something could go wrong. The new code for one plugin might not work with the code for another. Your theme might be incompatible with a newer version of WordPress. Safely applying updates requires full back-ups, research, and, sometimes, a little trouble-shooting. In the end, it can be a very time-consuming task, and you have a business to run.
Let Lee Media Group do the work.
By purchasing a support plan with us, we will take care of it for you. We keep track of recent updates for WordPress and plugins we install so that we can make sure your site is always up to date and secure as possible. We also check for possible compatibility problems and make sure there is a full back-up ready in case something goes wrong to avoid downtime for you and your customers.
What else will you do for me?
In addition, we regularly monitor your site for broken links and make sure it complies with current web standards. We will also help you use analytics and other metrics and provide suggestions to help your website work for you 24×7. We also stay current with trends in social media and check for minor improvements that can be made to keep your business moving forward.
Here's more WordPress security information you can read up on or just contact us if you need help.