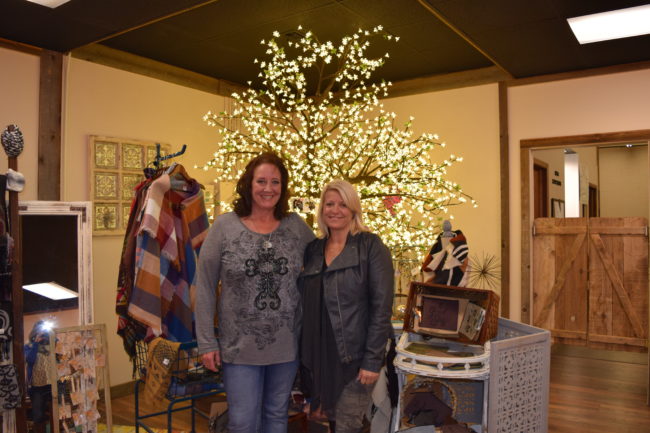 Wichita, Kansas – Lee Media Group is pleased to announce its partnership with Autism Avenue Flower and Gift Shoppe. Lee Media Group entered into a one-year agreement to offer social media, website, and fundraising support.
Autism Avenue Flower and Gift Shoppe, located in the busy Indian Hills Shopping Center, serves a dual purpose. Guests can purchase fun household items, jewelry, dip mix, locally-canned jalapeno jelly, candles, and other unique gifts. All proceeds fund training programs for local adults with autism through the Connections Club and Greater Expectations Program.
"Our partnership with Lee Media Group is absolutely invaluable! We were searching for a team of professionals who would understand our mission and help us promote our business as well as our programs for individuals with autism. Lee Media Group is much more than a web development business. That's why we chose them! Each and every individual on their team literally consumed our information, understood our mission, and became our most valuable resource in moving our business forward!" ~Connie Erbert – Co-Founder Autism Avenue and Greater Expectations Program
The Greater Expectations Program and Connections Club are multi-tiered training programs uniquely designed to help adults with autism find jobs within the community. Individuals in the Greater Expectations Program work specifically on targeted areas of need including social skills, effective communication/advocacy, organizational skills, and life skills. The program is individualized for each participant. It provides the foundation and support necessary to reach a successful future including independent living, college, and job acquisition and retention.
The Connections Club delivers a modified version and pace similar to the Greater Expectations program. It is delivered as a group model with an emphasis on social Skills, teamwork, task completion, and organizational skills through work systems. Program specialists evaluate each individual and offer advice on what type of job they might be well-suited for. "We want to empower these individuals and champion for them," explained Erbert. "They need to know that they will be viewed as valuable and productive employees, equipped with an emboldened self-esteem and confidence to be successful in their future endeavors." Together with Program Managers, Audrey Hummel, and Andi Tatom, Erbert hopes their mission continues to expand and reach those individuals who typically fail to receive any kind of support services once they graduate high school.
Partnering with a Purpose
For Lee Media Group founder, Mia Lee, the partnership is personal. "Connie and I worked together at Heartspring," said Mia. "Each day, I watched her work with adults and children with autism and saw the rapport she developed with them. I also got to witness her tenacity and passion for educating people and local businesses about disabilities. She is a determined advocate. It will be a privilege to help her and her team."
In addition to offering ideas and assistance with social media marketing during the busy holiday season, Lee Media Group will also be designing and building a new website. The new site will serve as a hub for both programs, provide resources for individuals with autism and their families, and focus on the year-round fundraising efforts of Autism Avenue. "We're looking forward to launching our new website very soon," said Connie. "Unlike other experiences in the past, Lee Media Group completely understood our vision from day one, and it's been an extraordinary partnership ever since!"
To see all the wonderful gifts and items for sale at Autism Avenue, visit their Facebook page or stop by the shop at 2401 W. 13th Street North beside Cameo Cakes in the Indian Hills Shopping Center.