In November, I can be certain of two things. (1) Pumpkin spice will take over the culinary world. (2) My social media timelines will be filled with folks listing all the things they're thankful for. At Lee Media Group, we're thankful for the ability to give back and pay it forward.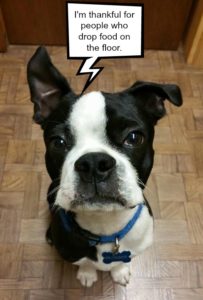 On popular social media platforms like Facebook, Twitter, and Instagram, people come out strong with their November declarations. The first few days start with the biggies like, "I'm thankful for my parents, children, siblings, my job, my health, etc." By the end of the month, people who added daily posts will be struggling for content and that's when things get interesting. "I'm thankful for nachos, my cubicle buddy Jim, the color red…" Though it can be entertaining, it's also a great reminder to look at our lives in a new perspective and focus solely on gratitude.
Lee Media Group is fortunate to be able to give back by supporting not-for-profit, charitable, and community organizations. Each year, we select several causes to help either by donating our time, services, or money.
The growing list includes:
Rainbows United Glow Run|Walk 2015
Smiles for Mija
Hope Connections
If you want to feel warm and fuzzy, do two things this month. 1) Make a gratitude list. Focus on the little everyday things that add up to big smiles.  2) Pay it forward – Pick up the tab for someone at the coffee shop or donate gently-worn outerwear to a coat drive. I promise it will make you so happy, you'll be ready to sign up to be Santa at the mall. Okay, maybe not THAT happy, but pretty close.