One Local Restaurant Saw a Rise in Sales During Covid-19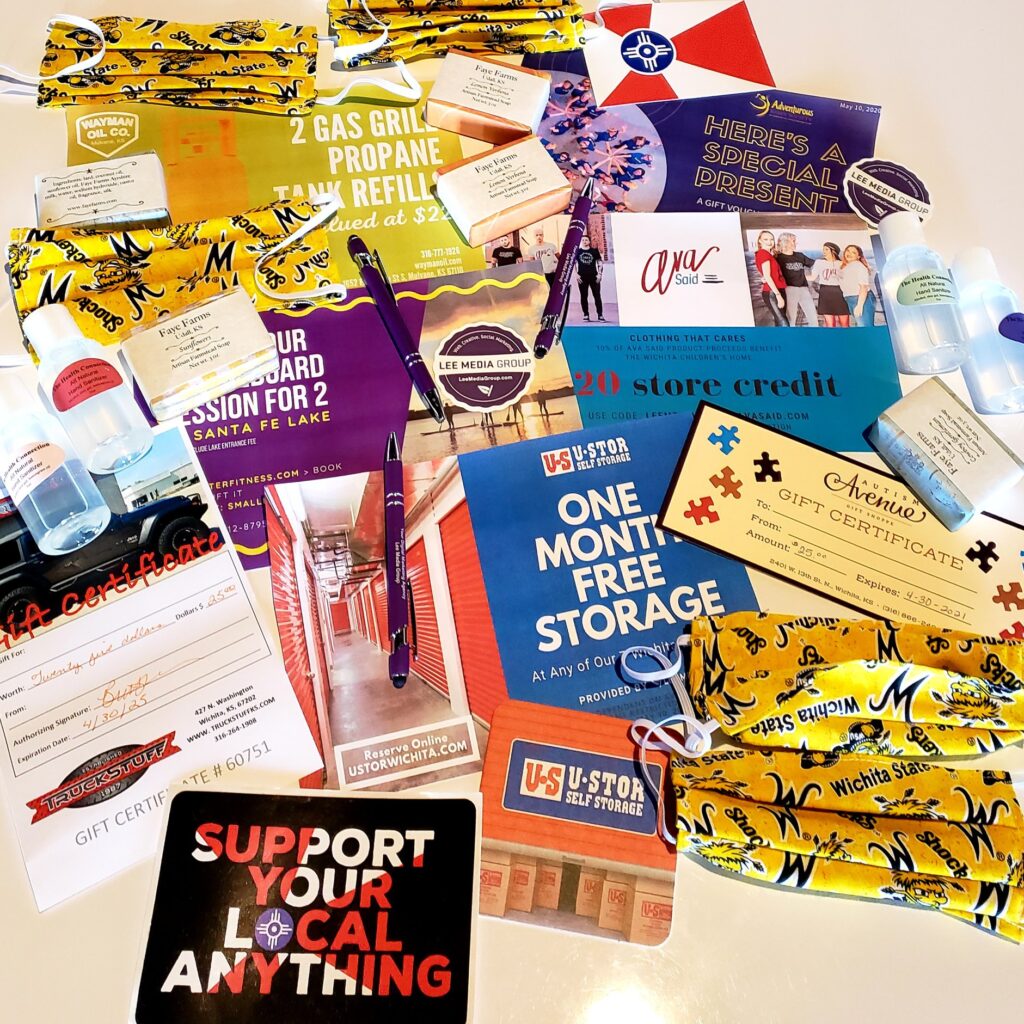 We recently did a "Small Business Hero" giveaway in honor of small business week. We asked people to nominate a deserving local business that has succeeded throughout the uncertainties of COVID-19.
The giveaway was our way of saying thank you to persevering local entrepreneurs. A sort of "local supporting local" idea. We randomly chose a nomination for When Pigs Fly to receive a goodie basket filled with gift cards we purchased from local businesses for the restaurant to use as they please.
When we delivered the basket, we met Austin Doyle, who nominated the business and sat down to ask the owners, Brian & Kendra Choy, of When Pigs Fly a few questions. They were happy to be a recipient of a giveaway because they have been doing many giveaways of their own on social media (with the latest being a giveaway to feed an entire salon)!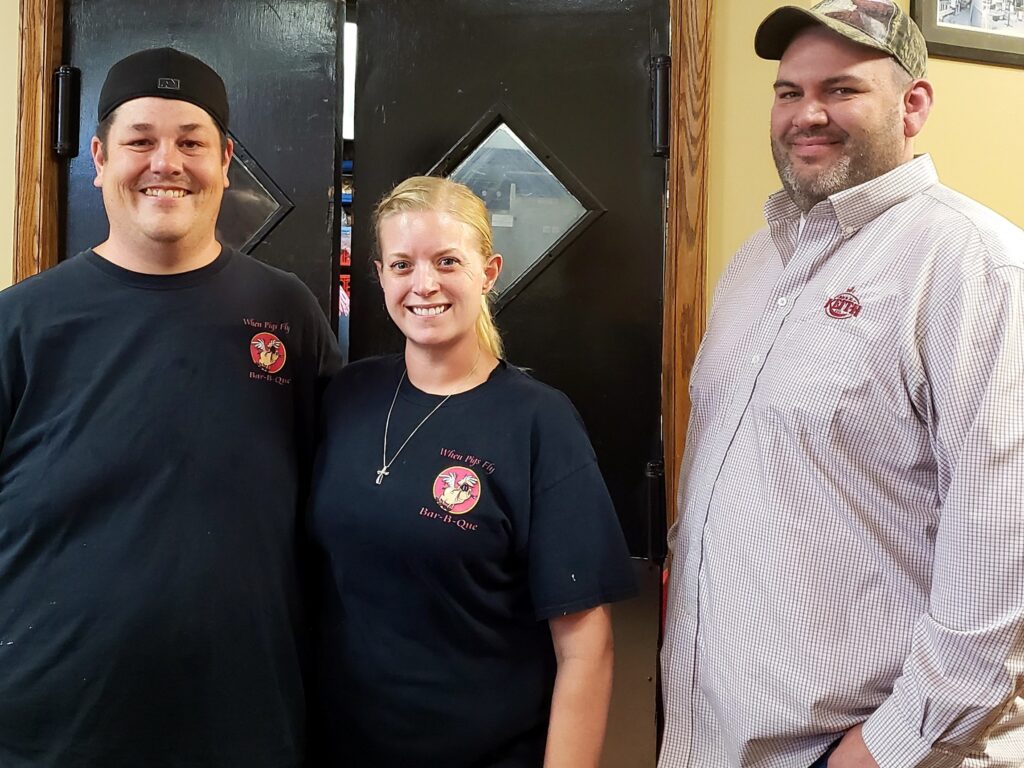 Q & A with When Pigs Fly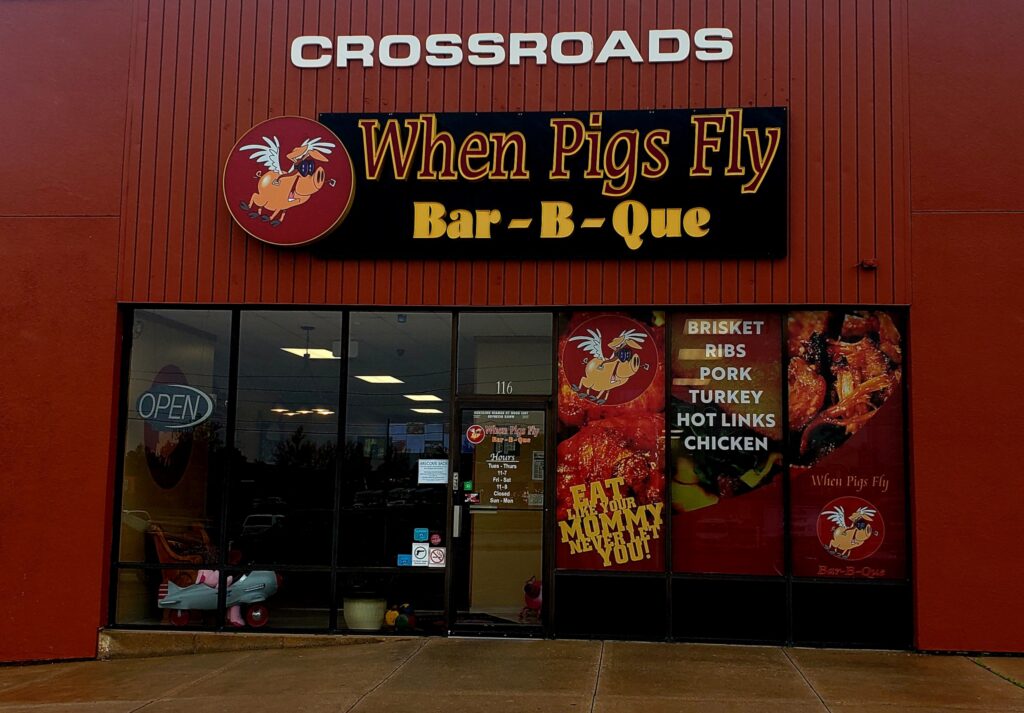 Brian & Kendra told us about their business and how they've managed to actually increase sales during quarantine.
How did you get your name? We both worked for a bbq restaurant here in town for years before we opened our own. The company kept promising growth as they expanded throughout Wichita with more locations, but that never happened. When we decided to open our own and branch out, the owner of that bbq restaurant said we "wouldn't last a day" and we'd be successful "when pigs fly." The name stuck and we will celebrate 10 years in business in October!
How has your business changed throughout COVID-19?
Before the shutdown, there was a lot of uncertainty with the limited guests allowed. We weren't sure if a 10 person capacity was including staff and had to research to comply. We're considered "quick service" and have no host to regulate capacity, so we decided to go to curbside only and made more calls to comply with regulations.
During the shutdown, we used the opportunity of having a closed dining room to change vents, steam clean, and paint walls to prepare for our reopening. Now, we have tables placed 6 feet apart, have removed all bottles from tables, and installed a hand sanitizer station. Luckily, our booths are high enough to provide protection already.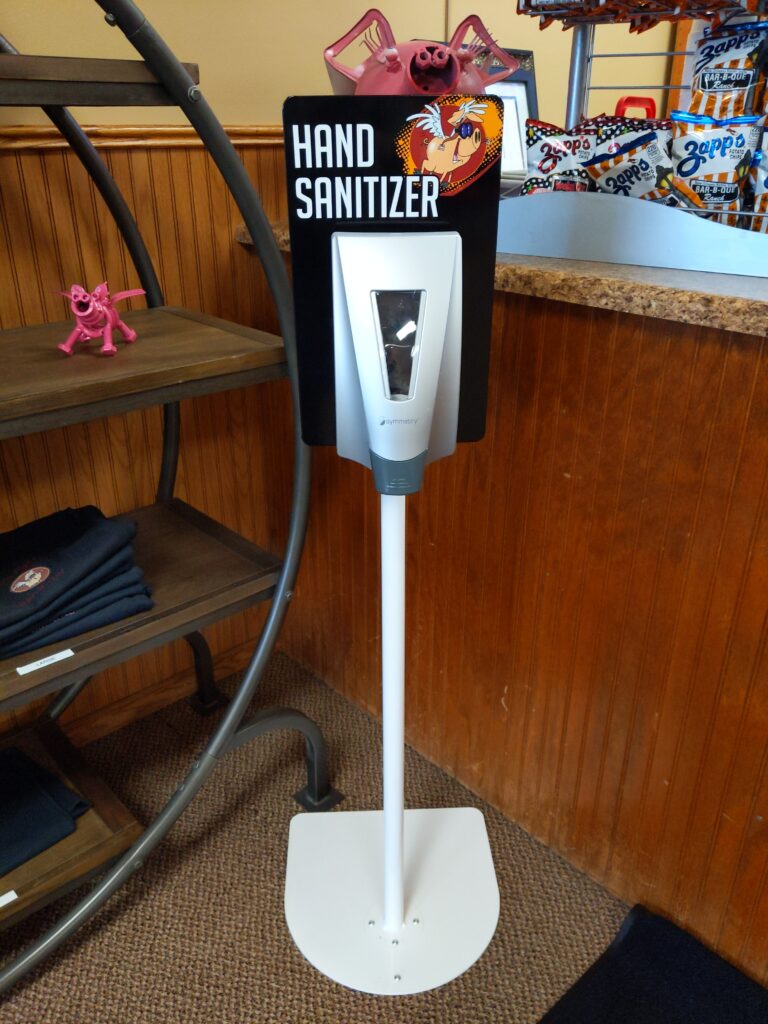 We have actually been up in sales with curbside only, but we have taken so many precautions to ensure our customers' safety. All meat has to go through an intense testing process throughout its preparation, packaging, and transportation for what are called "change of ownership" regulations.
Post-shutdown, we do have concerns in the aftermath of quarantine. Our supply chain is the biggest concern for us. Meat prices have skyrocketed and brisket prices alone have tripled.
The Future for When Pigs Fly!
In the end, people will get their bbq in whatever form they can get it. Whether dine-in, curbside, or catering – Brian said When Pigs Fly has a strong customer base. "Yes, yes, yes! They are awesome! Brian and Kendra put love in their food!!" one customer said on Facebook's Wichita Food and Booze page.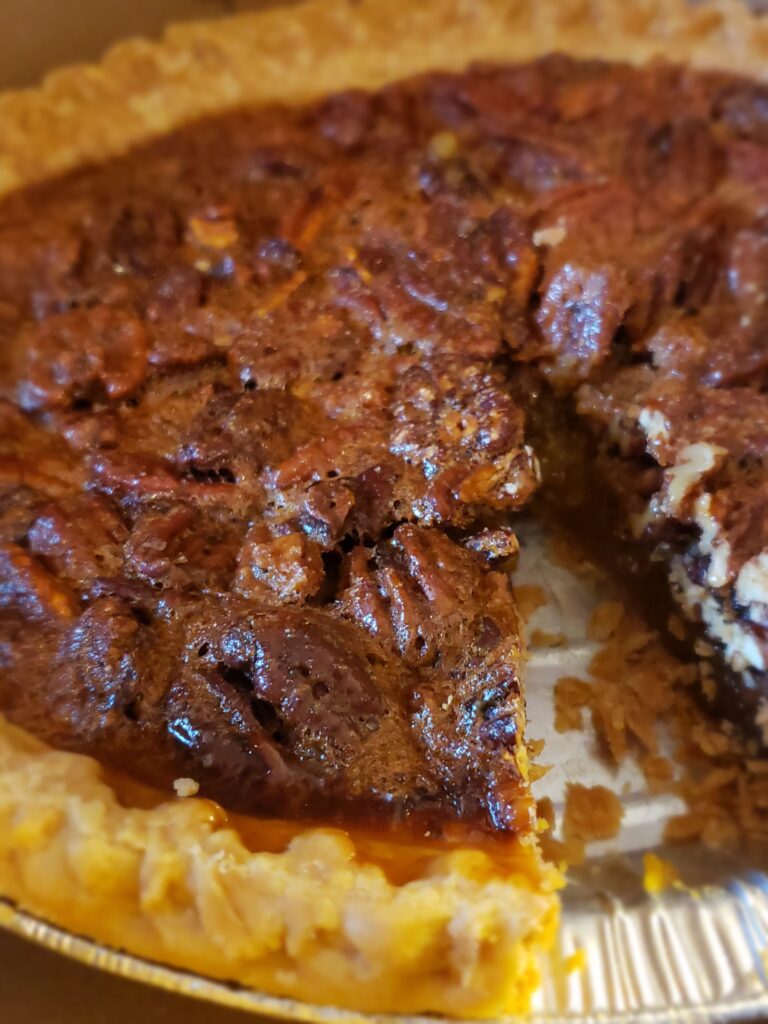 Customers crave their mouthwatering smoked meats, colossal spuds, killer side dishes (oh that creamed corn and those baked beans!), and to die for pecan pie that Kendra bakes fresh every morning. "People will fistfight over bbq," Brian jokingly said. Anyone else's mouth watering?
We were honored to meet such strong local entrepreneurs and learn how they not only coped, but increased sales throughout COVID-19. Congrats on being our "Small Business Hero" to When Pigs Fly!