Top Takeaways & Tips from Social Media Day 2022
Our digital marketing team visited Social Media Day 2022 in Wichita and was blown away by the plethora of information, presenters, and abundance of energy! We put together our key takeaways from Social Media Wichita 2022. Thank you to everyone who helped put on this successful meeting of marketing masterminds!
Branding
Employers and employees should work together to build a brand. It's just as important to create your own personal brand as your company's brand. If your brand is being shared by your employees, it gives far more credibility and creates more engagement than simply posting as a company.
Personal Branding
"Build your dash. What did you leave behind to make the world a better place?" – Sheree Utash, President of WSU Tech in reference to the dash between your born on and death date. Make a difference!

Everyone has a personal brand whether they know it or not. Your why, what & how combined is your personal brand.
Social Media 
Be meaningful with your social media posts. It's not a "content or die" mentality anymore. If you don't have anything quality or a meaningful intention, don't post. Avoid the urge to be everywhere. 

Show your personality and be genuine. Have a sense of humor!

Quality and diversity is more valuable than quantity.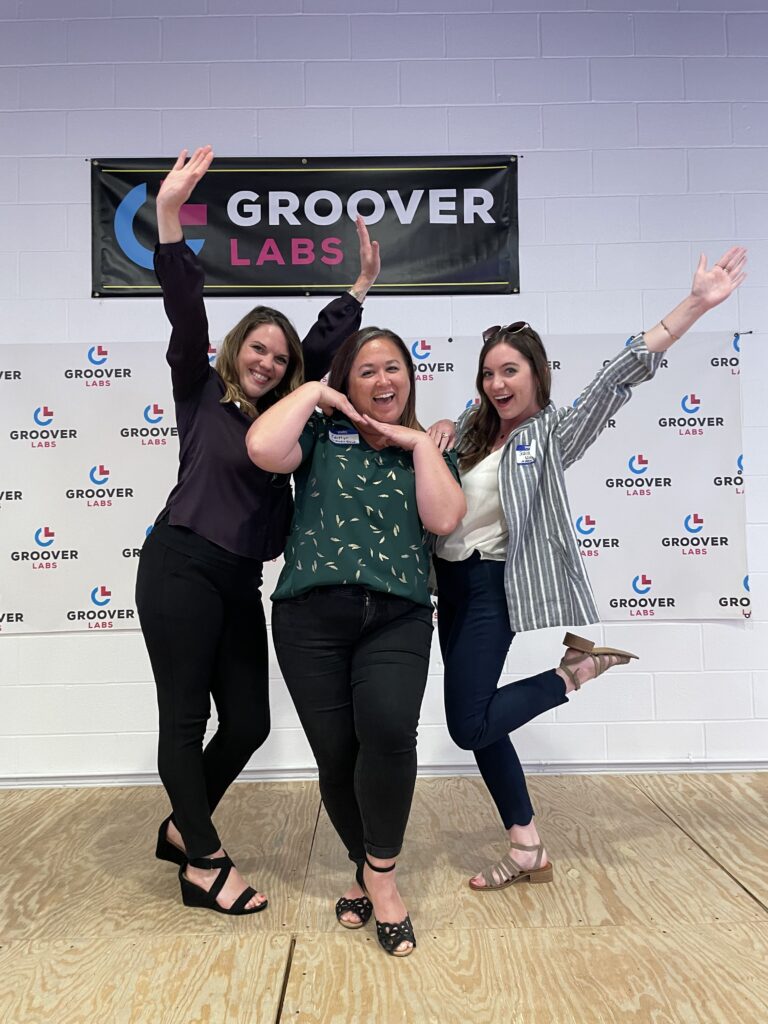 Storytelling/Content Tips
People buy emotionally before they buy rationally. This is done through stories. Shared stories create connections, which then can create business.

When storytelling, remember that you are not the hero – your customer is. When you do talk about yourself, provide compelling evidence of the value you or your company add. 

For reviews, instead of just saying "thanks," try asking "what was it about (____) you liked?" to create more connection.

Creating an editorial calendar is imperative! Tip: Curate relative content by saving your informative responses to peoples' posts for later use. Save helpful articles from your industry (especially on LinkedIn)!

Blog regularly
Analytics
Review weekly and Always Be Testing (ABT)! Let data drive your decisions.

When testing, be sure to only change one thing at a time so your results are clear.

Scale, stop, start – Use your analytics to see what's working and what's not. Then take an action to improve, stop or start it.

Make sure you have Google Analytics (GA4) set up and track when the busiest times for your customer base are. That's when you should be posting.

Know what your goals are. Are you looking for sign-ups, messages, or purchases?
LinkedIn
LinkedIn is responsible for 80% of quality leads on social media. 

Provide value to audience: How can you help or teach them?

Commenting on posts creates more organic reach and visibility than creating actual posts!

Reacting as opposed to just liking a post gives more organic reach.

Connect with something in peoples' bios when reaching out.

Team members need to optimize profiles (first five words of headlines are important, record audio intro, or cover story video).

Diversify posts – LinkedIn's algorithm likes a variety of text, graphics, video, and charts.

Post or share helpful content for your industry. Post

2x a week with at least 3-4 hashtags (no more than 9) and use at least 150 words in posts.

On company pages, have employees like/react & comment before sharing for better reach.
Video
3 reasons people watch content (provide value in these):

Education,

Motivation,

Entertainment.

80% of people prefer live video over posts.

Know your audience and create consistency with going live. Don't always go live at different times. Keep consistent.

Engagement in a video counts toward organic reach and impressions (t

his includes comments posted while you stream video).

Collaboration over competition – Work with your competition and provide value to your audience!

Create exclusivity with exclusive content –

This is why Facebook groups are SO important. They build community and make people feel like they're exclusive.