Lee Media Group Receives 2023 Communicator Award for Best Integrated Marketing Campaign!
Lee Media Group is proud to have had our work honored locally, being voted Best of Wichita in Web Design in 2022. Now, we're the proud recipient of a national award, the 2023 Award of Excellence from the 29th Annual Communicator Awards!
The Award
The Academy of Interactive & Visual Arts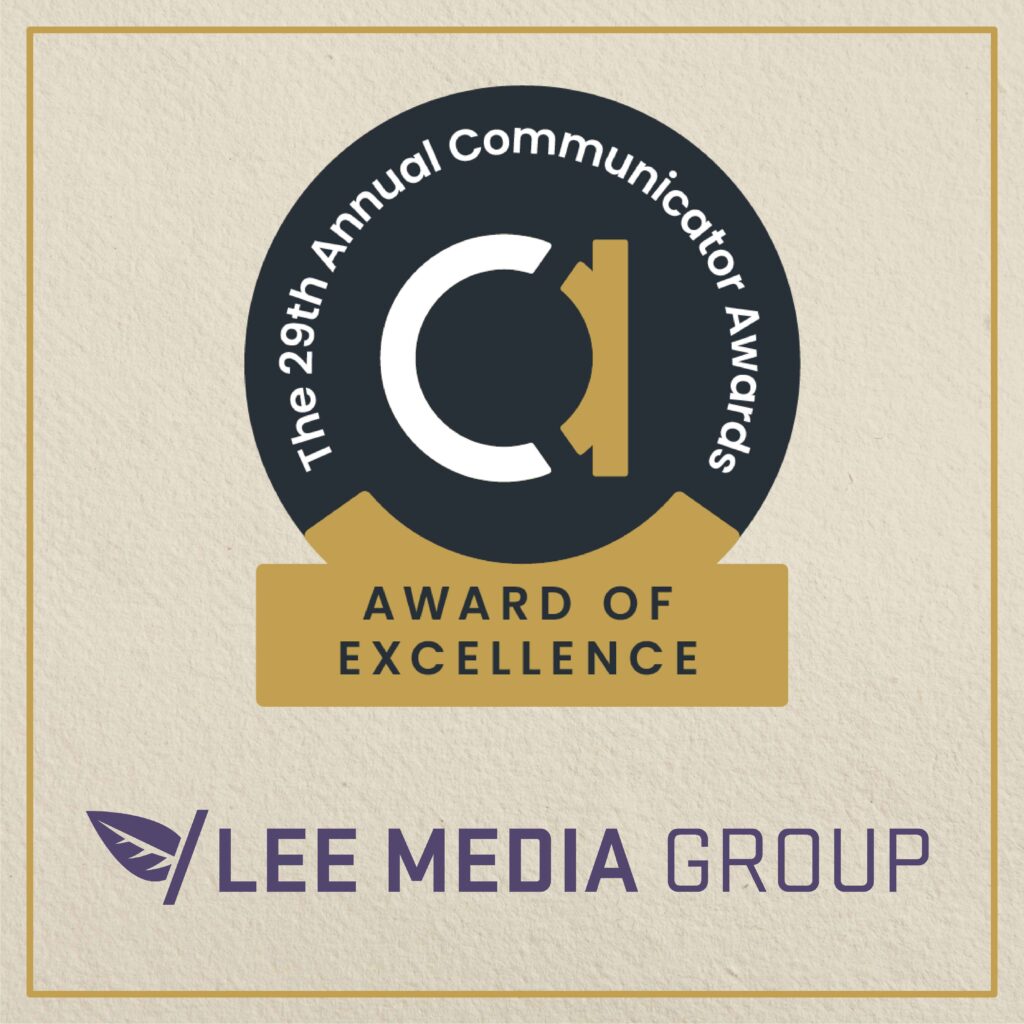 (AIVA) received about 3,000 entries across the globe, making the Communicator Awards one of the most competitive awards that honor creative excellence for communication professionals.
AIVA members include GE Digital, Spotify, Condè Nast, Disney, Accenture Song, Superfly, Fast Company, Digitas, and many others. Our team is beyond thrilled (and a little star-struck or should we say brand-struck?:) to be recognized alongside them for our Salon Brands 2022 Integrated Marketing Campaign.
"The submissions for the 29th season of The Communicator Awards were some of the most diverse and powerful yet", said AIVA managing director Lauren Angeloni. "I am truly blown away by the quality of the work. I want to congratulate all of the honorees for their well-deserved wins. I also would like to extend deep and sincere thanks to our jurors, who gave so much time and care in the face of this massive undertaking."
The Project
We took on Salon Brands as a client in October 2021. At the time, they had two websites – a Square site connected with their POS system for online sales and salon booking, and a second Wix site for all other content. This meant two different URLs, high bounce rates, low search rankings, and no tracking on their current advertising.
These website issues were directly tied to marketing. With two websites, their Facebook pixel wasn't set up properly or optimized and the split websites left consumers confused about where to shop or find information. This left highly untapped potential for online sales.
Integrated Marketing Campaign Improvements
Our team worked our marketing magic, consolidating the two websites into one user-friendly website, streamlining ad accounts into one, and resolving the pixel issue. We implemented an integrated communication plan including email, text, social, and graphic design collateral for their four Kansas stores & two Missouri stores.
Lee Media Group helped to increase website traffic, generate more leads & repeat customers, improve organic searches, increase sales and added new customers nationwide (as far as Hawaii) for Salon Brands. Our efforts grew their social channels, increased awareness, and created ongoing success through digital marketing.
Number of orders

increased by 85%

from previous year

Sales increased by 79%

from previous year

An 86% increase

in Unique Website Visits from previous year

Facebook Reach by

increased 28.2%

Instagram Reach by

increased 416.5%
A 30% increase in ROI

on Social Ad Spend

An average

email open rate of 30%

(much higher than industry standards)