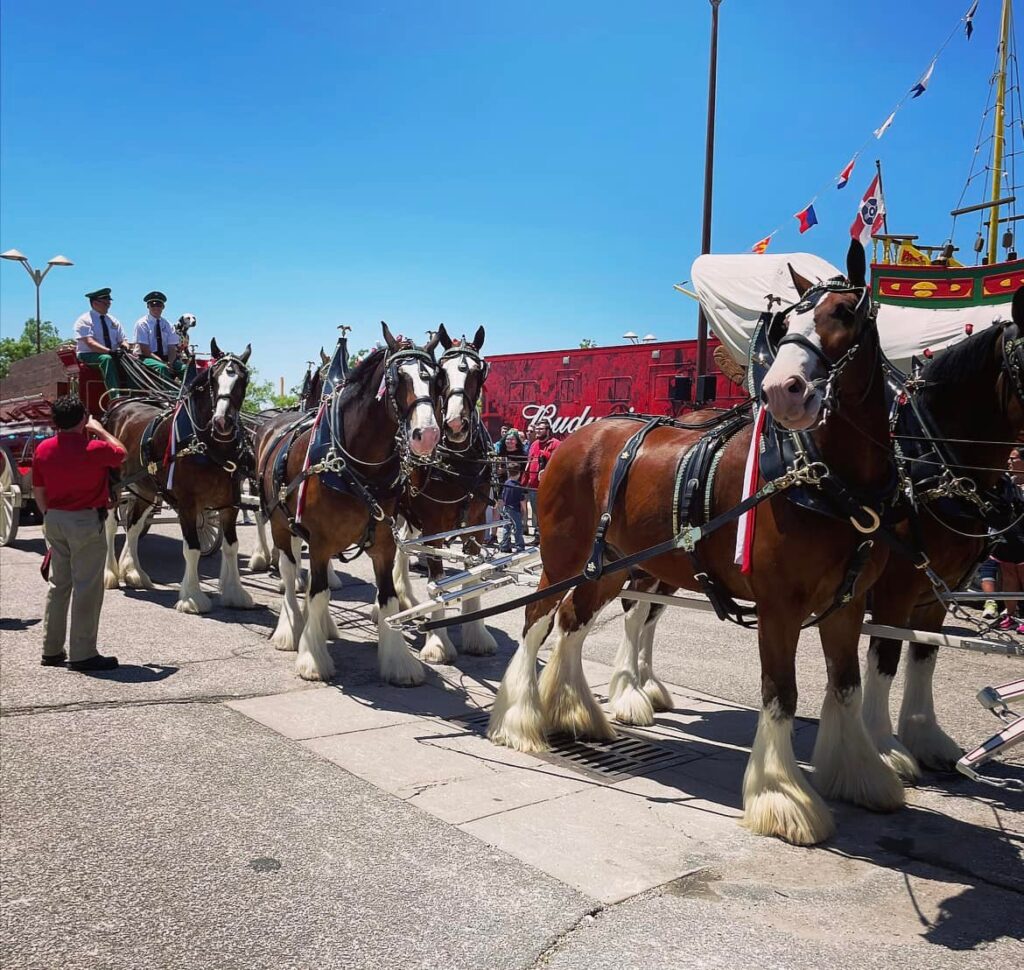 On June 2, 2022, our team checked out the Wichita Police Foundation and Wichita Pizza Ranch Giveback Day parade and learned a few fun facts about the World-Famous Budweiser Clydesdales. Did you know the Budweiser Clydesdales in Wichita were visiting us from the East Coast? There is another team of West Coast Clydesdales in Los Angeles.
More Budweiser Clydesdale Fun Facts:
• The Budweiser Clydesdales made their first appearance in 1933 when they were given as a gift to August Busch Sr. to commemorate the repeal of Prohibition.
• Only 8 Clydesdales are used on the hitch. They travel with 10 horses, 2 Dalmatians, and 7 Handlers.
• In 1950, they received their very own mascot: the Dalmatian.
• The Clydesdale horses have requirements that they must meet. They have to be big in stature, with a black tail and mane, a white blaze down their face, and white socks.
• Every horse is at least 5 yrs old, meaning that they've had 5 years of training.
• Only male horses are brought on the road, because of their bigger body structure and ability to pull the trailer.
• They are given new shoes every 6 weeks.
• They retire at 15 years old.
We were honored to meet these beautiful creatures (and wish we got new shoes every 6 weeks:). Check out our fun TikTok video and be sure to follow us for more fun news, updates, and whereabouts in the world of digital marketing!