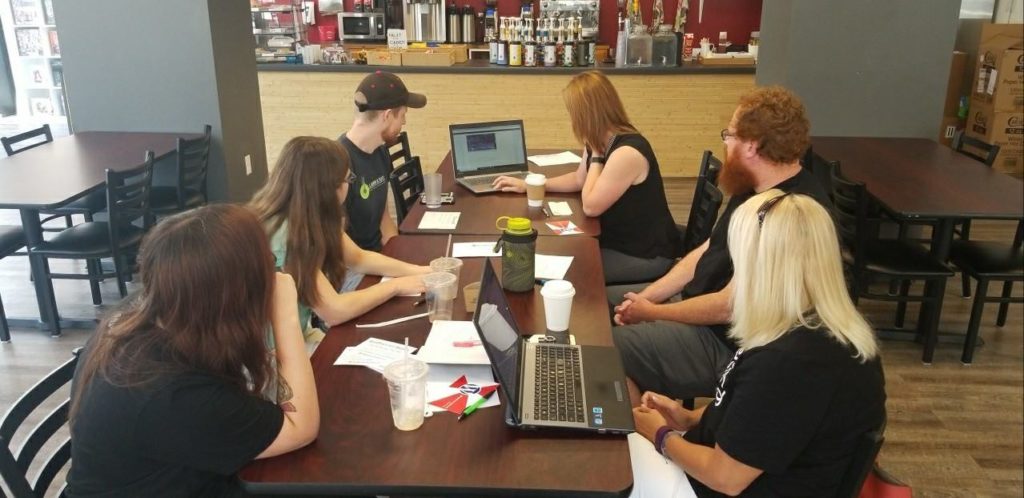 Lee Media Group's web developers, Tabytha Rourke and Erin Thompson, recently spoke at Wordcamp 2018 in Kansas City and are now bringing the WordPress community locally to Wichita. The two web wizards recently created a group called WordPress ICT to share knowledge of the open-source content management system and our preferred platform when building custom websites.
The first two meetups were held at Sente Coffee Shop in Downtown Wichita – the first being a "Meet and Greet" in July and the second being a "Getting Started with WordPress Q & A" in August. The Q & A panel was held and then delicious lunch happened from local food trucks at ICT Pop-Up Urban Park.
Meetings will be held every second Thursday at 11am at local Wichita businesses. Please check out WordPress ICT on Facebook or Meetup to keep up with where we'll be next and take advantage of this free monthly meetup to network and learn. See you next month!