Mokas Cafe in Downtown Wichita is a New Lunch Spot Favorite for Lee Media Group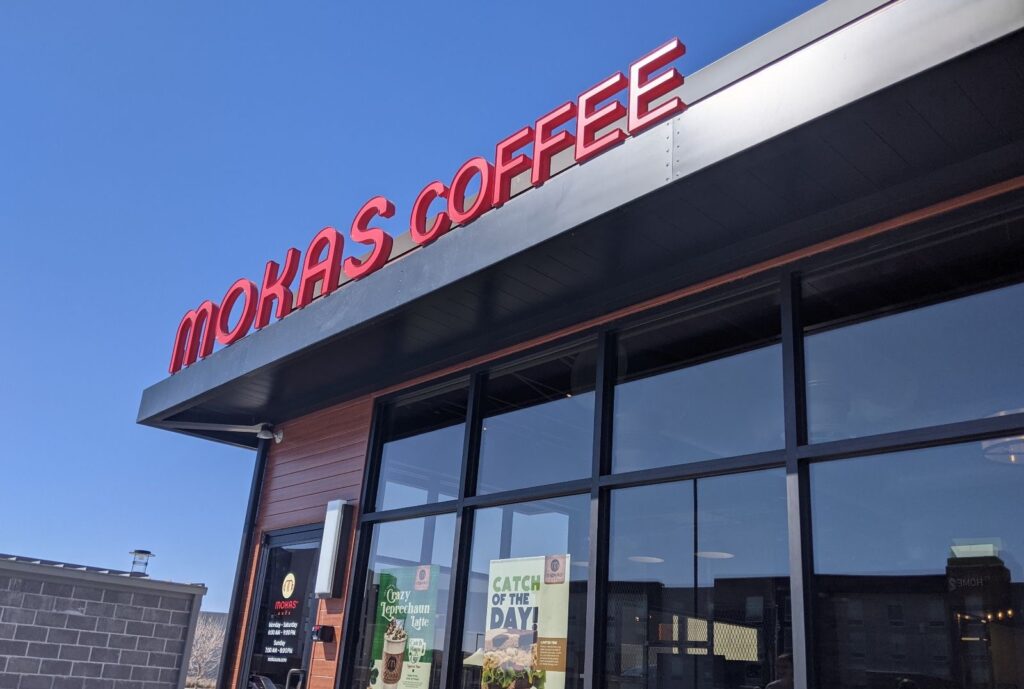 Our team was so busy throughout the holidays this year, we had to push back our White Elephant gift exchange. What better way to celebrate the holiday season than with a sunny stroll to the new Mokas Cafe in Downtown Wichita?!
The new cafe not only offers amazing coffee (we tried a Cold Sweet Cream and a Nitro Sweet Cream), they also offer smoothies, breakfast and lunch items (sandwiches, wraps, salads, soups) as well as pastries.
When we arrived to sit on the sunny dog-friendly patio, multiple employees came out right away to offer Luna a pup whip first thing…which she thoroughly enjoyed on a warmer day. After the pup spoilin', we enjoyed Mokas BLTs (the thick cuts of bacon were beyond tasty), the All American Panini, Classic Chicken Caesar Salad, and waffle fries.
It's safe to say we all enjoyed every aspect of lunch…down to every last lightly seasoned waffle fry. Our team highly recommends Mokas Cafe for a faster, local and affordable lunch spot. We may be an award-winning Wichita web design and digital marketing firm – but we don't mind being amateur food critics sometimes too! 😉