Recently our team took a field trip to Rose Hill Elementary school where we spoke to an adorable group of 1st graders about starting their own business. These budding entrepreneurs have been going through the Junior Achievement program with Intrust Bank to learn what it takes to start a company.
Since we just expanded our client services and moved into a new office, we were excited to share our advice. We even brought along some Lee Media swag to get the conversation going.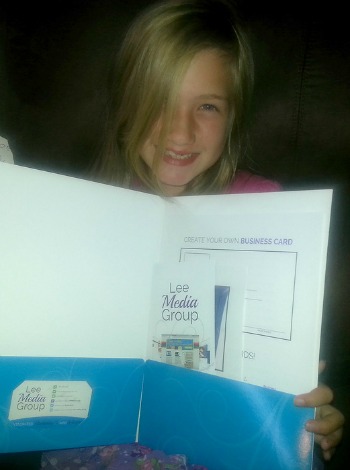 We invited the kids to create their own business card, and do a business-y word search while we answered questions and talked to them about the origin of our company, how many employees we've hired and the services we offer including custom websites, content creation and social media management.
This precious audience member, hard at work on her business card is Lily. She's the daughter of our lead web developer, Tabytha Rourke.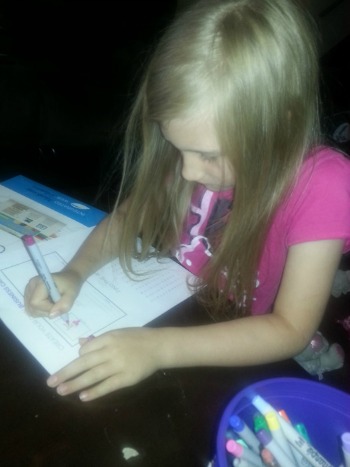 Finally, we gave them our Top 5 Tips for starting your own business!
Think of a cool idea
Make a plan and set goals
Invest to get going
Hire a great team
Tell others about your product
That's it in a nutshell, really. Sure, there are a lot of fine details to work out, but when you're looking at a room full of eager toothless first graders, you don't want to make their little eyes glaze over by talking about tax ID numbers, building permits and human resource law. All they need to know is, "if you can dream it, you can do it."
Thank you card from Mrs. NIckel's first grade class.