Lee Media Group has the pleasure of providing web services to the Greater Wichita Area Sports Commission. We were honored to recently be invited to the 2021 Greater Wichita Sports Banquet…and a little starstruck to meet former Kansas City Chiefs wide receiver, Dante Hall!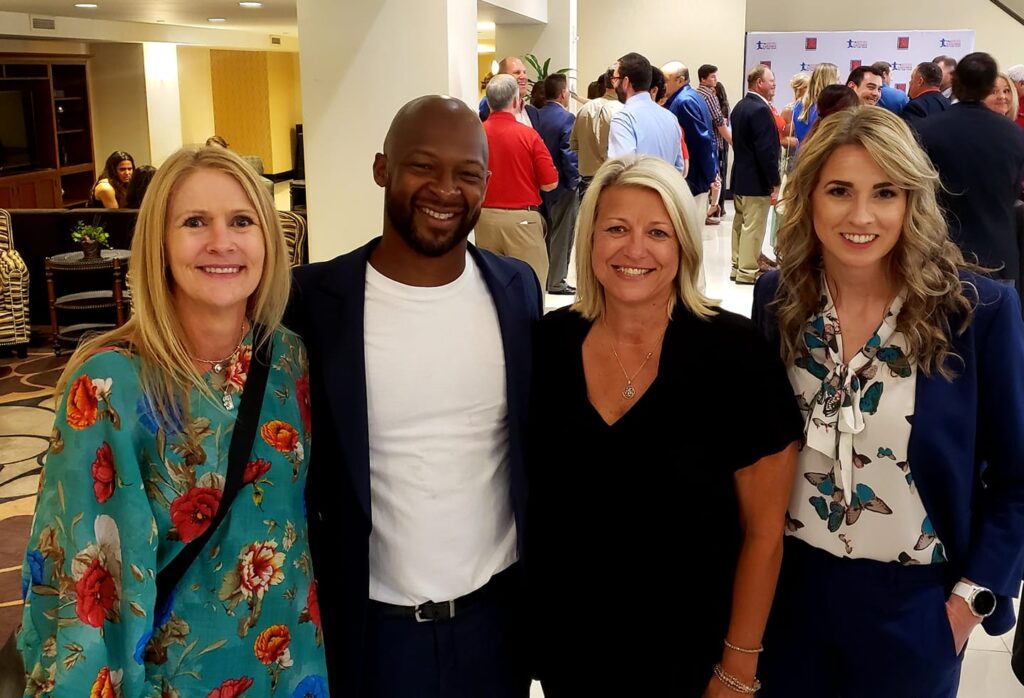 Held each summer, the Greater Wichita Sports Banquet is a celebration of sports achievement for top high school, college, and professional athletes in south-central Kansas. The awards banquet also features the Buster Posey National collegiate catcher of the year.
To honor these elite athletes and coaches, the "X-Factor" and "Human Joystick," Dante Hall, gave an inspirational speech on his own rise to success to become one of the best return men of all time.
The wide receiver and return specialist overcame the odds to make it to the NFL, where he became one of the most dynamic playmakers in history and was named as a first-team punt returner on the NFL's 2000s All-Decade Team.
What an honor to attend this event and meet so many incredible athletes. Congratulations and keep up the hard work!