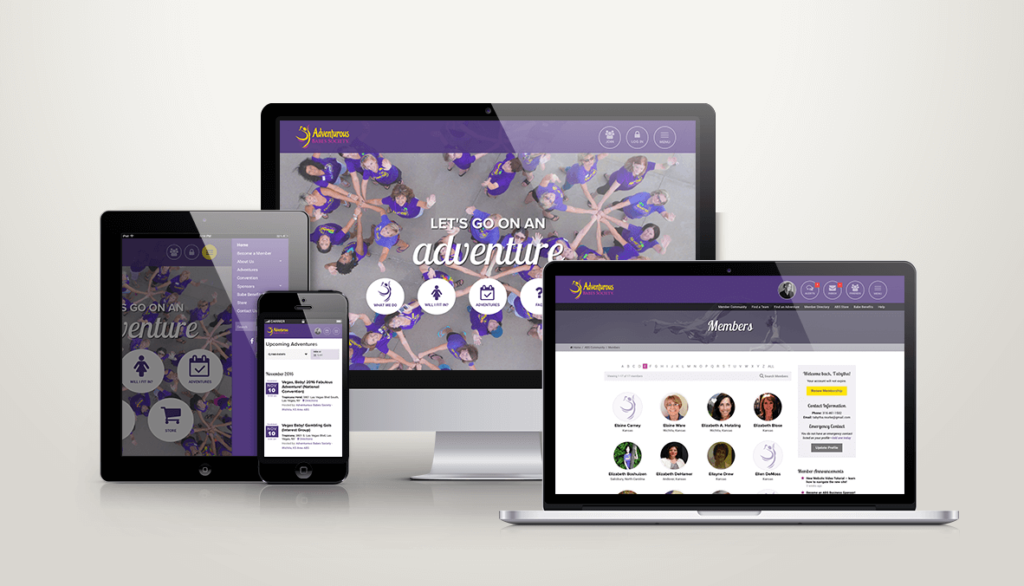 The Adventurous Babes Society is an organization based in the Wichita area that encourages women to step out of their comfort zone, try new things, and have fun in a kind and welcoming environment. While their group is focused on face to face activities, the website is the backbone of their communication as it enables members to organize, plan, and find events, or "adventures," to attend in their area.
In 2012, we worked with the Adventurous Babes to help them launch their original custom WordPress membership site. However, as the organization has changed over the years, their needs for the website have changed as well. They came to us early this year to do an overhaul of the website to make it more modern, more mobile-friendly, and easier for members and potential members to navigate.
Revamped Website Design
[twentytwenty]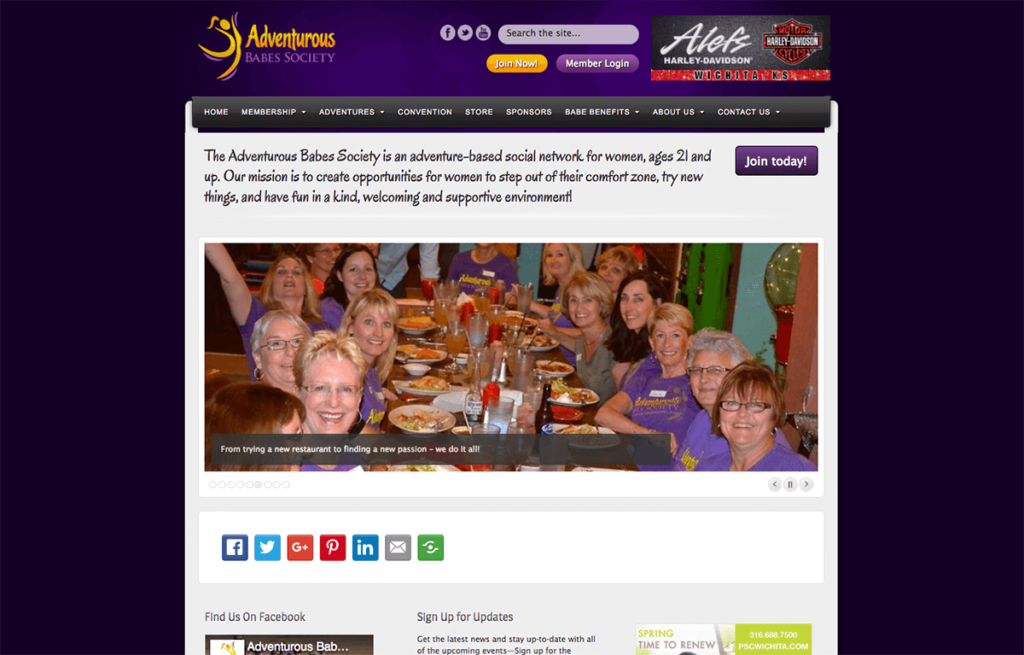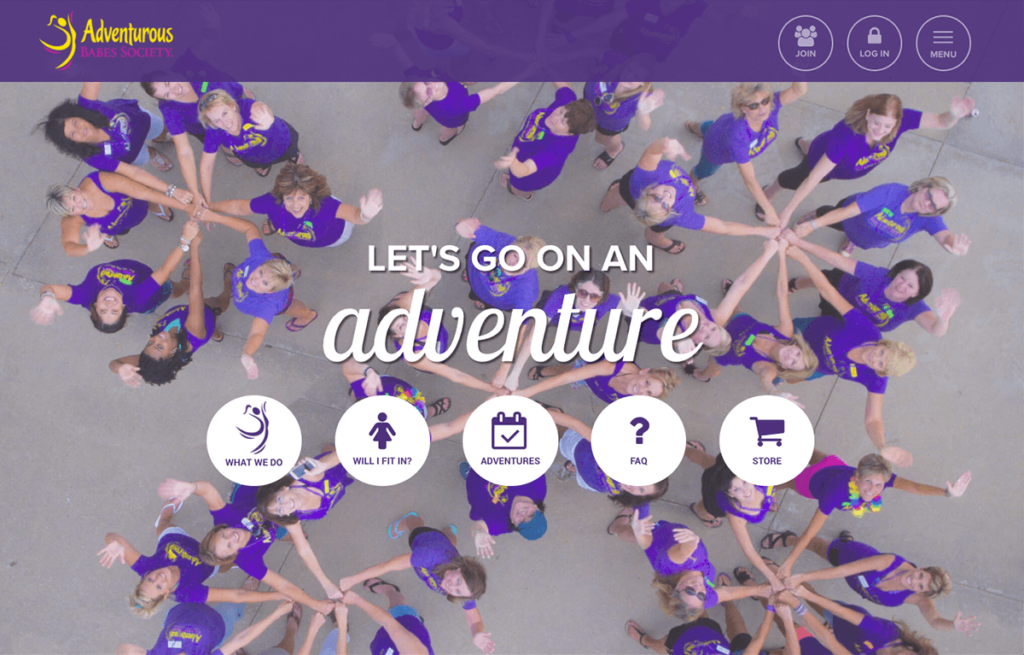 [/twentytwenty]
We started by creating a design that took advantage of several of their vibrant member photos, and removed a lot of the clutter from the header and the footer. Instead of the dark colors on their old website, we did a complete overhaul of their color scheme to make it brighter and more fun. We also simplified the main menu and re-worked the homepage to give potential members a clear path to joining.
For logged-in members, we used icons in the header to give them access to each area of their profile. The Adventurous Babes Society already had a complex membership system we built with WordPress in place already, so we retained all of those features, but gave them a new, cleaner look. Important notifications stand out more, and features like profiles and messages are available from any page of the website.
Adventure Overhaul
As part of this process, we also did a major overhaul of their existing event registration system, integrating it with a new shopping cart to make it easier for members to manage their event registrations and even transfer tickets to other members. Adventures are an important part of this group and require management through the website. Members are able to sign up for adventures as long as there are open spaces available. They register and pay directly through the website which gives organizers a list of who to expect.
Many of these features already existed on their old website, but we added some new functionality for members including the ability to transfer tickets they have already purchased to a new member as well as better organization for adventures. They are now able to search by category, keyword, or even view upcoming events on an interactive map. On the back end side of things, we have been working with organizers to give them better tools to manage the events they are hosting to save them time in the long run.